Step 1
Visit our sign up page
Choose your product and complete the online sign-up form.
Be sure to choose 'Delivery' before submitting.
Have a picture of your national ID on hand as you'll need to upload it with your request. Postpaid sign-ups will also require proof of address.
Step 2
We'll call to verify order
Within 1 business day, a bmobile representative will contact you to verify your online request.
Your payment amount and preferred method of payment will be confirmed at this time.
Step 3
Your order is delivered
Once validated and the transaction is completed you will be notified of delivery time of up to 72 hours.
Online Delivery
Now you can sign up for bmobile products and services from the comfort and safety of your home without having to visit a bmobile store. Orders will be delivered by courier service to any address across Trinidad and Tobago. Delivery costs vary by location.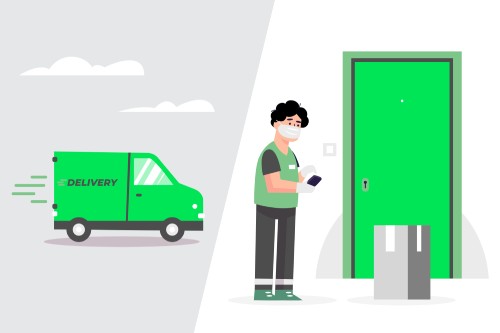 Ready to sign up? Get your order delivered hassle free!
Delivery Costs
Delivery timelines are based on geographic locations across Trinidad and Tobago but all packages should be delivered by maximum 72 hrs from the time the transaction is validated/processed.
Frequently Asked Questions
No questions matching current filter