Our Covid-19
Response and Readiness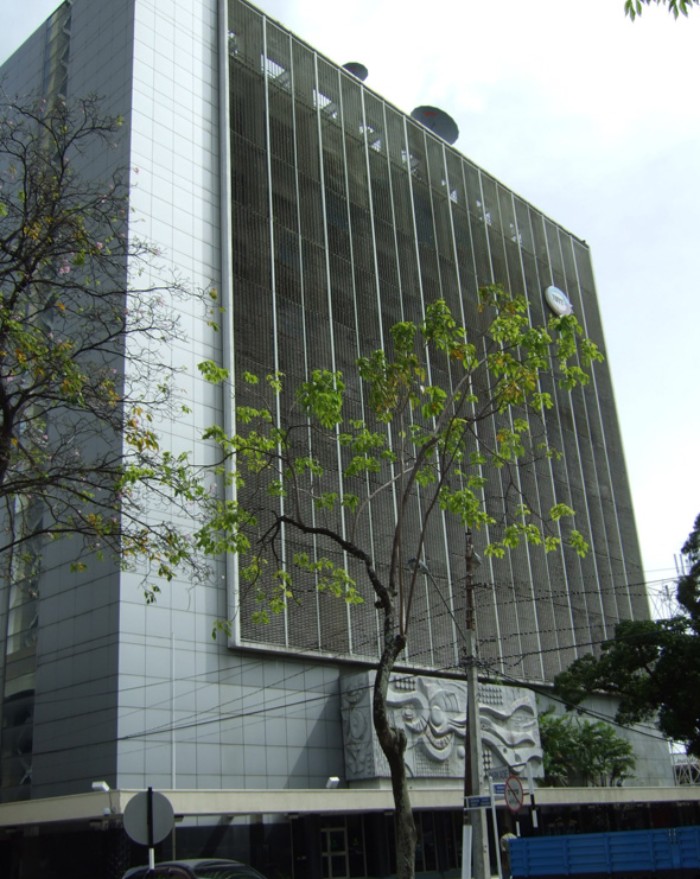 TSTT continues to closely monitor the impact of Covid-19 on our nation and we want to reassure our customers that we remain committed to using our resources to provide support wherever we can during this time.
We recognize and appreciate the unwavering efforts of our healthcare workers and all those who have been selflessly standing on the front lines to support our nation's response.
TSTT's leadership tea continues to evaluate and respond to the effect of the pandemic as it evolves. While we work tirelessly to ensure that our team stays safe, we have also dedicated resources to help our customers and our country get through this crisis.
TSTT assures Trinidad and Tobago that as the national telecommunications company, we have put robust measures in place to ensure that customers' diverse communications needs will be adequately managed throughout these unprecedented times.
Network Stability and Quality Assurance.
Throughout this pandemic, we have seen connectivity prominently emerge as the new currency. As homes become offices, classrooms, entertainment hubs and more, Telecoms operators worldwide have been experiencing a significant increase in internet traffic.
To manage this surge, TSTT has implemented a series of network enhancements geared towards quality assurance. These enhancements were further improved following the approval by the Telecommunications Authority of Trinidad and Tobago (TATT) in October 2020 to award an additional 10 megahertz of spectrum in the 700 band to TSTT. This increase allowed TSTT to improve its geographic coverage and its indoor penetration, so customers now experience greater download speeds.
The company has also advanced and expanded the 4G LTE mobile network by an additional 250 sites thus improving our network and increase our 4G LTE population coverage from 70% to 90%.
Over the last few years, TSTT has also invested significantly in WTTX, which is our fixed wireless network and is 5G ready. This has resulted in approximately a population of 70 percent for this network.
When put to the test, TSTT has proven the strength and resilience of our network. On Monday 7th December 2020, termed "Internet Monday," mobile and internet services provided by the company's competitors suffered degradation due to the disruption of one submarine fibre cable that links Trinidad and Tobago to other countries in the region and to North America destinations. Years of investment in its submarine network route diversity and a focus resilience allowed us to divert internet traffic. TSTT customers experienced some congestion on their mobile network but did not suffer the downtime that our competitors' customers did. This experience reinforced our efforts and commitment to keeping our customers connected.
Connecting Vital Services.
In addition to network enhancements, particular attention has been placed on areas that provide vital services. In a global health emergency, connecting health centres and hospitals are an obvious priority. To ensure uninterrupted service, TSTT has increased reserve power in key areas such as Caura, Couva and Balandra, and has a dedicated focus on healthcare services in general.
Corporate Social Responsibility.
As the only truly local communications solutions provider, TSTT takes its corporate social responsibility role seriously and has supported Trinidad and Tobago in whatever way we can to ensure that the vulnerable and underserved in our country are not forgotten during this time. To learn more about our efforts to help click here.
Institutional Assistance.
As more companies and institutions implement work from home and online schooling strategies and secure connections, institutions will require additional tools. These include conference/video calling software and training, among other specialized applications. TSTT has its bmobile Business team focused on delivering and managing these solutions for our clients. To learn more, visit bmobile Business
Business Continuity and Physical Distancing.
Prior to the Government's mandate, TSTT began taking decisions to safeguard the health and wellbeing of our employees while simultaneously keeping our business running. We activated our Business Continuity Plan and also implemented work from home and physical distancing strategies for employees.
As the national service provider, TSTT ensures that all its services are available and optimized. As such, all call centre numbers, account managers, online support, etc., are and will remain, fully operational.
While bmobile stores remain open, TSTT encourages its customers to use 824-TSTT or our online platform, b-online, or 824-TSTT to pay bills and manage their accounts from the safety of their homes. Customers can Top-Up their prepaid accounts online through the app – bmobile top-up or via the website bmobile.etopuponline.com or ding.com.
Safety measures have also been implemented to protect customers who visit bmobile stores. In addition to increasing the frequency of cleaning and sanitizing counters and high touch surfaces, physical distancing practices have been implemented and stores are observing the Government's mandate for group sizes and gatherings at the same location. The flow of traffic is actively being managed to ensure that customers receive the highest quality of service in the safest possible way.
TSTT remains dedicated to ensuring the quality and reliability of its services and support when and where they are needed the most and to find ways to help Trinidad & Tobago weather this public health crisis.
Thank you for your continued support as our nation unites to overcome the challenging times.